Tenants
Practical, professional and reliable we aim to make your experience with us enjoyable and hassle-free.
Our personal approach and attention to detail ensures that you receive dedicated care and attention. We listen to your requirements and have the flexibility to accommodate your needs. The My Student Let website provides comprehensive information about properties we have to let, giving every tenant all the information they need with high quality photographs, floorplans and full list of facilities. Once we know what you are looking for, we will do everything we can to find the perfect place for you to live, keeping you regularly updated when any new properties become available.
If you like the property and wish to make an application we will then give you all the information you require. To reserve a property we require the completed application form and a one off holding fee from each tenant, we will then remove the property from advertising and start the referencing process.
Once this is complete we will arrange for you all to sign the tenancy agreement and payment of your deposit. We will be in contact approximately two weeks prior to you tenancy start date to make an appointment for you to collect the keys and check into the property.
If you are looking for a property please register here or contact us on 01243 537571 or This email address is being protected from spambots. You need JavaScript enabled to view it.
---
Landlords
Renting out a property is not a complex or daunting process – We listen to your requirements and have the flexibility to accommodate your needs. We offer a full and comprehensive range of services which can be tailored to suit you.
We have the expertise to help you every step of the way, whether it's an investment property or you've inherited or moved from your home and you don't want to sell but keep it rented, you can trust our team to help deliver a good return on their investment, whether they are in the student, professional or family property letting market.
Our aim is to make the process of letting your property to Students clear and simple. We work with you as a team, and never blind you with jargon. We can advise you on HMO (House in Multiple Occupation), fire and safety requirements and take you through them carefully so you feel comfortable and in control at all times.
You can use us to help you find the right tenants or we can manage the property as well. For peace of mind, we're members of the property Ombudsmen and the National Landlords Association. Contact us online or by phone, or take a look at our step-by-step guide to becoming a landlord for more helpful advice.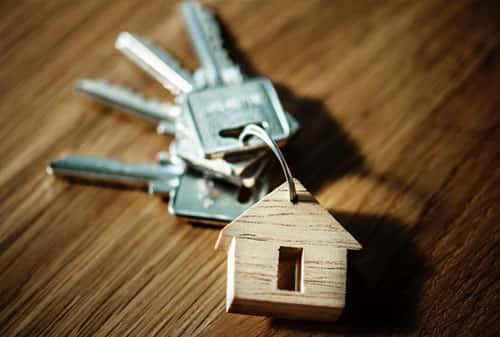 Our Services Include
Advertising only
Property advert on our website for a one off fee, all enquiries are the emailed to the landlord.
Let only
Our Let Only service benefits landlords who'd like our knowledge and expertise in finding quality tenants but who would like to manage the property themselves. We handle everything from valuations and advertising, and checking references and setting up the tenancy agreement, through to managing all aspects of regulatory compliance and safety, such gas and electricity inspections, as well as collecting the Deposit.
Rent Collection PLUS
Our Rent Collection PLUS Service is entirely unique and is everything included in the Let Only Service as well as collecting the rent and offering a maintenance reporting service. It is designed for landlords who require the Full management package but want to organise the maintenance repairs themselves but don't want the day to day phone calls. We handle all the Tenant maintenance reporting and pass this onto the landlord.
Full Property Management
The Fully Managed service is everything included in the Let Only and the Rent Collection PLUS Service, as well as fully managing the property and being the key contact for the tenants throughout the tenancy. It is designed to take care of everything and relieves landlords from the commitments associated with being a full time landlord.
Optional Extras
We can arrange the following items:
Gas Safety Certificates
Energy Performance Certificates
Key Cutting
Electrical Safety Certificates
Portable Appliance Tests
Tenancy Renewal Fees
Notices of Possession
Renewal of inventory
Check out report
If you wish to talk through your requirements, or if you require any further information on anything to do with letting your property, please do not hesitate to contact us